Flavio Cernotta
PGDip Couns. BACP registered therapist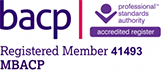 Do you think that you may have an eating disorder?
Do your friends and family think that you suffer from an eating issue?
You are not alone!
It is thought that over 1 million people in the UK have some kind of eating disorder, 10% suffer from anorexia.
The First Step To Recovery
If you think that you may have an issue you would like to talk about, then contact me with a description of the problems you are facing. The first conversation or email exchange is completely FREE of charge.
The SCOFF screening tool* can help you to understand if you have possibly got an issue that needs specialist attention:
Do you ever make yourself Sick because you feel uncomfortably full?
Do you worry you have lost Control over how much you eat?
Have you recently lost more than One stone in a three month period?
Do you believe yourself to be Fat when others say you are too thin?
Would you say that Food dominates your life?
*2 or more positive answers indicates that you are likely to have an eating problem.
(Professor John Morgan's SCOFF Tool Effectiveness)
How Can I Help?
Anorexia is a specialist area of counseling. My name is Flavio Cernotta and I have trained with the National Centre for Eating Disorders (NCFED). I am a fully qualified and experienced BACP registered therapist who is passionate about helping people overcome anorexia and lead a fulfilling life. I have several years of experience of working with anorexia. The experiential training with NCFED has deepened my awareness of how I have used food to manage emotions during stressful times and helped me see how my emotions affect my own body image. I also hold a Postgraduate Diploma in Psychosynthesis Counselling.
''This is my safe space where I am learning to listen to and accept myself and make changes to my life at my own pace whilst recovering from my eating disorder''
Julie, West London
"Your guidance on how to deal with my intrusive thoughts has been really useful in helping me to tackle anorexia"
Amy, West London
''Each time we come to the end of a session I get this feeling of coming home to myself''
Keith, Essex
My Approach
My involvement with therapy dates back to my mid-teens when I was hit by a severe life crisis, which caused me to question myself and the world at many levels. I was riddled with social anxiety and suffered from low self-esteem and depression.
Gradually, with the help of an outstanding therapist, I recovered and knew that I too wanted to support people with the issues they face in their lives. My own life experience helps me to relate to my clients' difficulties.
Empathy, unconditional regard, sound ethics and ongoing professional development are at the core of what I do.
Get in touch for a FREE first conversation