Flavio Cernotta
PGDip Couns. BACP registered therapist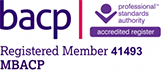 Did you grow up with one or two alcoholics?
Do you need help because one or
both of your parents are drinking?
You are not alone!
70% of adults raised with
one or two alcoholics felt they had successfully
hidden the problem from those around them
whilst growing up.
The First Step To Recovery
If you think that you may have an issue you would like to talk about, then contact me with a description of the problems you are facing. The first conversation or email exchange is completely FREE of charge.
The CAST screening tool* can help you to understand if you have possibly got an issue that needs specialist attention:
Have you ever thought that one of your parents had a drinking problem?

Did you ever encourage one of your parents to quit drinking?

Did you ever argue or fight with a parent when he or she was drinking?

Have you ever heard your parents fight when one of them was drunk?

Did you ever feel like hiding or emptying a parent's bottle
of liquor?

Did you ever wish that a parent would stop drinking?
*3 or more positive answers indicate that you are most likely the child of an alcoholic
(Jones and Pilat)
How Can I Help?
My name is Flavio Cernotta. I am a fully qualified and experienced BACP registered therapist who is passionate about helping people to tackle issues which result from either one or both of their parents' alcoholism.
I have several years of experience of working with children of alcoholics. I was raised in an alcoholic home myself so I am familiar with the difficulties faced by adults whose parents are alcoholics or are recovering from alcoholism.
I also hold a Postgraduate Diploma in Psychosynthesis Counselling, which is accredited by BACP.
'' Your patience and guidance on how to sooth the anxious part of myself has greatly helped to reduce the anxiety stemming from my mother's alcoholism. As a result I feel more confident in my relationship with my wife.''
Mike, West London
"Working together has helped me to feel stronger in myself. I am now in an intimate relationship for the first time."
Nicola, West London
''Each time we come to the end of a session I get this feeling of coming home to myself''
Keith, Essex
My Approach
My involvement with therapy dates back to my mid-teens when I was hit by a severe life crisis, which caused me to question myself and the world at many levels. I was riddled with social anxiety and suffered from low self-esteem and depression.
Gradually, with the help of an outstanding therapist, I recovered and knew that I too wanted to support people with the issues they face in their lives. My own life experience helps me to relate to my clients' difficulties.
Empathy, unconditional regard, sound ethics and ongoing professional development are at the core of what I do.
Get in touch for a FREE first conversation