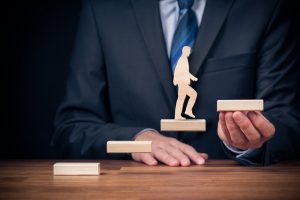 High quality supervision is crucial to ensuring that our work meets the needs of clients. This is the foundation of a stable and viable practice.
As your supervisor I will:
support you to embed your learning

foster

trust

in

your judgement and knowledge.

As my supervisee I offer you:
an encouraging and none-shame based learning environment

a space to foster independent thinking

explore and observe client work from several perspectives (7 eyes model)

use the body (experiential work) mind, imagination and feelings to make sense of the work

a willingness to dwell in the unknown until a new perspective emerges

a collaborative structure (contract, agenda, goals) directed by you


integrating different theoretical orientations

focusing on ethics and promoting accountability

actively promoting self-care
My ethos
I have distilled what I have found to be the most effective methods/approach combined with my integrative supervision training. It has evolved from the combined experience of being a therapist, supervisee, active participant of peer supervision groups and as an individual supervisor. I continue to refine my methods and acquire new knowledge as my supervision practice expands.
The core of nurturing and supportive supervsion is the relationship between supervisor and supervisees. I have found that by establishing a good enough relationship with supervisees, the work becomes supportive and empowering and supervisees learn to trust themselves and the process of supervision to engender what they need to support their client work.

I believe that supervision is most successful in a collaborative space with minimal direction. My practice flourishes when I am free to set the agenda and the supervisor balances tentative interventions with empathic challenges. This allows me to reach my own conclusions. I have experienced the opposite too and it was a very painful lesson that taught me to respect the supervisee's process and to become directive only when in the client's best interest.
My Story
Since 2009 I have successfully helped many people tackle a wide range of issues. I have many satisfied clients. Some return from time to time when faced with new challenges.
Working with my current supervisor has taught me to trust my own experience and knowledge more fully. Being part of peer supervision groups has helped me realise how much I enjoy supporting colleagues to gain different insights into their work. Training as a supervisor then felt like a natural progression. I was ready to share my learning and support colleagues to develop their practice.
My fee is £60 for a full hour or £80 for 1.5 hrs – a reduction applies to block payment of six sessions or more.
Contact me today find out how we could work together. The first conversation is Free of charge.