Anxiety problems are very common!
1 in 6 people report experiencing a common mental health problem such as anxiety or depression.
7 out 100 people in England experienced a general anxiety disorder (*).
500,000 additional people in the UK are likely to develop a mental health problem due to Covid-19 & lock-down
Anxiety is a natural feeling that everyone experiences. It is a few steps removed from fear and serves to alert you to danger. It is either a real or imminent danger or a situation that you are worried might happen.
Coronavirus has had a different impact on different people. We have now entered the second week of another lockdown in England. Two more weeks remain. For some it feels easier. You know you have done it before and know what to expect. Others are going to struggle especially if isolation impacts your mental health or you are trapped in an abusive relationship and can't leave.
You can read more by clicking the links below:
Loss of certainty
Relationships: challenges and conflicts
Coming out of lock-down
Fear of contamination, paranoia and lack of trust
Facing a new world outside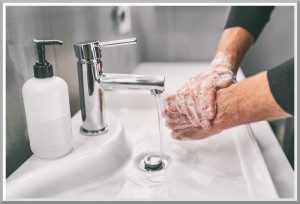 Loss of certainty
The long lasting effects and uncertainty of coronavirus/ COVID-19 are unsettling. The second wave, dreaded by many, has sadly arrived and with it another lock down.
The lockdown being lifted in the summer provided much needed respite and whilst the repercussions on life and work were still being felt, they were perhaps more manageable. Being confined to your home again for several weeks, unsettles your habits and routines, which support your well being.
The virus continues to threaten your health and undermine the social and economic structures that enable you to satisfy your needs and thrive. The sudden and ongoing loss is a big drive behind the anxiety you are feeling.
Struggling with loss of certainty?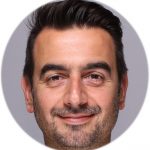 Hi! My name is Flavio Cernotta. My therapeutic approach makes creative use of pain crisis failure. Together we can reframe the uncertainty you feel and support you to regain clarity and purpose Fully qualified, BACP registered and happy to help you!
***FREE*** First Step to Recovery
Contact me with a brief description of the problem. The first conversation is FREE OF CHARGE
Relationships: challenges and conflicts
Navigating a challenging relationship with your partner whilst being stuck indoors and unable to take a break often multiplies the fear, anxiety anger or sadness you are already feeling.
Spending endless time together can even be testing for couples who aren't overtly problematic. Irritating habits can be magnified and issues that you have managed to avoid so far keep staring you in the face. People pleasing and diplomacy are hard to keep up if you are repeatedly facing the same issues. Conflict becomes inevitable and managing it without falling out becomes a challenge even for the most patient individuals.
Perhaps there is unfinished business either at work, with friends, partners or relatives which is now on hold due to the second lockdown. Par of you may feel stuck thinking again and again about the potential consequences of facing the unfinished business when the lockdown ends. 
If you have relied on work to minimise communication with an abusive relative you can feel like you have no choice but to talk to them. Unless you have the strength to confront them, you can feel forced to endure the abusive behaviour against your will. Ignoring them is also an option but this can often lead to feelings of guilt or regret, especially if something happens to them before you have had a chance to reconcile. Either way the virus has put you in an impossible situation overnight and there is no escape. The inner pressure and conflict this creates, feels unbearable to many.
Challenging or abusive relationship getting you down?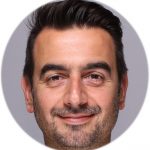 Hi! My name is Flavio Cernotta. I have several years of experience working with relationship problems. I can support you to resolve issues and build your confidence to tackle the abuse. Fully qualified, BACP registered and happy to help you!
***FREE*** First Step to Recovery
Contact me with a brief description of the problem. The first conversation is FREE OF CHARGE
Coming out of lock-down
As the lock-down will hopefully ease at the start of December, and non-essential businesses are able to re-open within the constraints of social distancing, you might be feeling a desire to go out and at the same time feel fearful about doing so. This is quite likely the result of cabin fever, which develops if you spend too much time on your own in a confined space where all your basic needs are met. Your brain has gotten used to the safety of the enclosed environment and is struggling to embrace the world again. Unless you have a pre-existing mental health problem you can overcome cabin fever through a planned, gradual exposure to the outside world.
Pre-existing conditions such as agoraphobia, eating disorders, OCD, GAD and panic can be made worse by spending time in enforced isolation.
Eating Disorders, OCD or GAD made worse by lock down?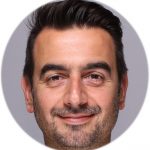 Hi! My name is Flavio. I have experience of working with eating disorders, OCD or GAD. I can support you to overcome the impact of the lock down and recover from your condition. Fully qualified, BACP registered and happy to help you!
***FREE*** First Step to Recovery
Contact me with a brief description of the problem. The first conversation is FREE OF CHARGE
Fear of contamination, paranoia and lack of trust
At present your home is most likely shielding you and your loved ones from getting Coronavirus/ Covid-19. There are signs that infections are starting to fall again but the danger of contracting the virus in public places remains. This can cause you to feel anxious, suspicious and defended. Spotting people who ignore social distancing rules can make you angry or even lead to paranoia as you wonder how many more people are possibly flaunting the rules. Before you realise your level of trust in others starts to decline and you start to withdraw from them. Isolation sets in, which leads to more anxiety and fear.
If you are already struggling with lack of trust, paranoia, anger or anxiety , there is a good chance that coming out of lock-down will make it even harder to cope with these issues.
Facing a new world outside
The unexpected and rapid spread of the coronavirus has also caused a lot of sudden change and loss across all levels of society. The routine at work will feel very different due to new measures designed to protect your health. Some restaurants and business may not reopen. Sports facilities, cinema and theatres may reopen with a reduced service and struggle to carry on. Stepping outside means having to confront and come to terms with a new reality that no longer fits with the needs and expectations you had prior to the pandemic. It can be very worrying to confront this. You may feel the need to have a safe space to yourself where to reflect on how to adjust to the unwanted changes caused by the pandemic.
Who to speak to?
Whether you are looking for a therapist near your area or looking for an online therapist , I have several years of experience working with those aspects of life that have been mostly affected by the pandemic. These include but are not limited to:
Anxiety
Loss & Change
Relationship issues
I would be happy to speak to you to find out how I can help you and offer private counselling in
West London: Shepherds Bush, Holland Park, Kensington, Hammermsith, Chiswick, Acton, Willesden, White City
East London: (Borough, London Bridge, City of London, Southwark, Bermondsey, Tower Hill)
I also work online and over the phone.
My training is integrative (Psychosynthesis), which means I can draw on a range of approaches and tailor our sessions to suit your needs so we can tackle the issues that bother you. Working together I can help you get to the bottom of what is causing you to feel anxious and together we can practice techniques to help you self soothe so you can feel calmer. I also have additional training in CBT.
***FREE*** First Step to Recovery

Got an anxiety issue you would like to discuss? Get in touch with a brief description of the problem. The first conversation is FREE OF CHARGE
(*)2016 Mental Health Survey